Co-working, thought to be a fad, has become the biggest revolution in the workspace. While still in its infancy in South East Asia, this trend is growing fast, fuelled by the thriving startup scene.
Co-working in numbers
A study by JLL research found that flexible workspace in APAC increased 150 per cent from 2014-17.

According to Cushman & Wakefield the demand for co-working spaces in Asia could increase at 10-15 per cent per annum as startups and corporates lap up available space.

Memberships to co-working spaces in APAC are growing faster than the global average of 40 per cent.

More than 8 million sq. ft. of space was leased in 2016-17. In 2018 there were ~110 co-working spaces covering 1.1 million sq. ft. in Singapore alone up from one in 2009.

Common Ground's first co-working site (17,000 sq. ft.) in Kuala Lumpur hit full occupancy in 4 months.

From the launch of Start in 2012, Vietnam now has 40+ co-working spaces.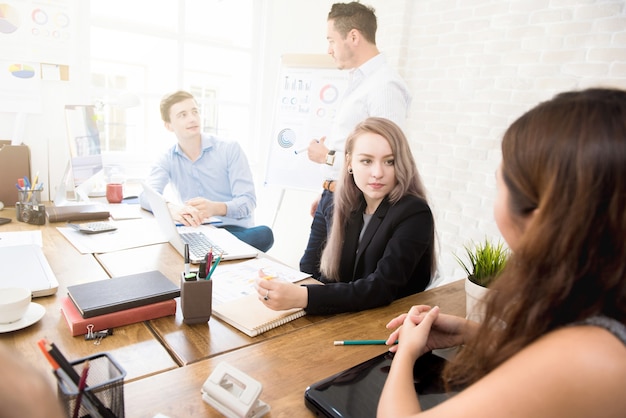 The lure of co-working
Startups are turning away from traditional office set-ups and increasingly opting to work out of co-working spaces that offer benefits of flexibility, community, networking, and support for every business need. Even corporates are opting for co-working spaces that require negligible capex investment, pay per use options, and scalability on demand. According to ET&Co. MNCs now hold over 50% of co-working memberships. For instance, Australian developer Lendlease moved about 100 of its 550 staff into The Work Project at OUE Downtown and is preparing similar spaces at its upcoming project.
The biggest driver of the co-working trend is the community it offers. As opposed to working from home or small offices, startups prefer the vibe and experience offered by multiple teams working in a communal set up. It's a great way to generate ideas and build a network. Gartner found that 93% of employees achieved greater productivity with flexible working spaces. Co-working spaces also make people thrive. According to HBR people at co-working communes report an average level of 6 on a 7-point thriving scale - a point higher than the average for employees working from regular offices!
And while community is a great enabler, other benefits are not insubstantial either. According to ET&Co., in central business districts opting for co-working spaces can help save ~50 per cent of costs as compared to a traditional office space. For small companies, co-working can help reduce expenses by 75 per cent! Co-working spaces are also innovating to offer more value added services to their patrons. These include access to VCs, marketing and HR consultants, design and development services, logistics, and a host of other services that can make life easier for a startup and give them valuable resources to focus on their core business.
The co-working hubs in Singapore
As a startup founder subscribing to the right co-working space that can further your business goals can be very important. Here are our top picks of exceptional co-working environments that can help you set up and scale your business efficiently and productively.
Ucommune: The Chinese operator Ucommune valued at US$1.7 Billion is the largest of its kind in Asia. Not just a space provider Ucommune is actively differentiating by offering smart, AI enabled products that could give its tenants a competitive edge. Initiatives like UBespoke - a made-to-order Design consultancy system, UBazaar app - an exclusive online to offline service are some examples of convenience and opportunity Ucommune provides to its members. If you choose Ucommune you could be sharing space with the likes of Ofo, Citi Bank, and JD Logistics. Their membership options are very affordable, starting at $250/person for a permanent desk and $350/person for private offices. Check it out now>>
Spaces: Originating in Amsterdam Spaces or Space Works provides creative, fuss free, and well thought out workspaces strongly focusing on the community. By the end of 2019, they are expected to have 5 locations in Singapore at City Hall, Robinson Road, Clarke Quay, Somerset, and Paya Lebar. In terms of pricing, a dedicated desk with locker starts from $550 a month and you can have private offices starting from $825 a month. Spaces is also more flexible with their plans, helping you customize contracts to your unique needs. Take a look at what they have to offer >>
The Hive: Based in 3 locations in Singapore, joining The Hive is more than just getting a co-working space. If your work requires frequent travel, then this community is perfect for you. Get a Hive Passport and plug in to an office anywhere with The Hive's vast network in ASEAN. Another value add is the MakerHive a sprawling space in the Hive Lavender that combines workshops, special equipment, and workspaces to help you get creative. You can also avail the services of The Hive Studios – photography studios surrounded by a lounge, café, crew space and dedicated desks. You can get a Hot desk at the Hive Lavender for SG$210 all the way up to a private office starting at SG$800 per month. Explore The Hive now >>
Collective Works: Located in the heart of the central business district with plush interiors Collective Works is a coveted co-working haven home to members such as 500 startups, Salt, Tesco, 33Talent etc. Be it private offices or shared workstations - from seating to lighting and even paints - Collective Works specializes in maximizing comfort and space. Get your next big idea in their thoughtful environment or participate in their exclusive members events for next level collaborations. Slightly on the premium end, a dedicated desk at Collective Works starts at SG$700 and a private office can cost you upwards of SG$1400 per month. Find out more about their plans and pricing here>>
Found 8: Collision 8 recently merged with another co-working player Found to become Found8. Offering a wide range of collaborative spaces in 5 locations across Singapore, Found8 hosts an interesting mix of entrepreneurs and innovators. Get your creative juices flowing while looking at the panoramic view of Marina Bay from sleek interiors, tinker in the workshop or unravel the future in exciting discussions at the lounge. You can get access to a Virtual office for as low as SG$50 per month while dedicated desks and private offices come at SG$700 and SG$1600 per month respectively. Experience it with a day pass>>
PrimalBase: Adding more excitement to the space is PrimalBase – a Blockchain based model for shared workspaces. The PrimalBase model makes shared workspaces more affordable and connected, even allowing members to earn from their association. A community of permanent and part-time members it works on PrimalBase tokens (PBT) held by permanent members. Tokens can be used to book workspaces or can be leased to part-time members on the PrimalBase lease market giving the advantage of flexibility and fair booking prices. PrimalBase Singapore is scheduled to open in Quarter 1, 2019. Keep an eye out for their Singapore location here>>
WeWork: Valued at US$47 Billion WeWork is the largest co-working space operator globally. Catering to individuals as well as companies with hundred of employees WeWork offers vibrant, functional, and well-kept spaces. In 2017, WeWork acquired Spacemob and opened its first center in Singapore's Beach Center that's already running at full capacity. The Beach Center facility provides a private office at US$817 and a desk at US$408. Today with 11 spaces in Singapore WeWork differentiates itself by brining the right people together, supporting an online marketplace for wider reach to a global network, and offering co-working-as-a-service. Explore the Singapore offices here>>
As a startup today, it makes business sense to be a part of these co-working communities. Other than cost efficiencies, their true value lies in the people they connect you to. Leveraged right, co-working can lead to newer ideas, rapid execution, and wider market reach. Have you worked in a co-working space before? How was your experience? Do share your stories with us on the Interchange Network!
Have a great startup story? At Interchange, you can:
References:
https://www.techinasia.com/tech-startups-guide-singapore
https://www.forbes.com/sites/yoavvilner/2018/07/24/where-blockchain-meets-the-trend-of-co-working-spaces/#5d3262d42494
https://www.jllrealviews.com/trends/workplace/future-look-like-coworking-asia-pacific/
https://www.channelnewsasia.com/news/business/gic-frasers-property-justco-invest-s-237m-to-develop-co-working-10238732
http://www.cushmanwakefield.com/en-gb/research-and-insight/2018/asia-pacific-coworking-trends
https://hbr.org/2015/05/why-people-thrive-in-coworking-spaces
https://thenewsavvy.com/career/entrepreneurs/coworking-spaces-asia/
https://sbr.com.sg/commercial-property/in-focus/co-working-spaces-grow-42-14-million-sqft-in-2018
https://thehoneycombers.com/singapore/co-working-spaces-in-singapore-shared-offices-for-freelancers-budding-entrepreneurs-and-start-up-companies/
https://www.theworkloft.com/benefits-coworking-spaces-advantages-research-statistics/